What's a 'Fibershed'?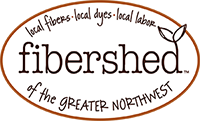 Fibershed of the Greater Northwest (our fibershed) is designed to represent an area much like a watershed. However our affiliate was granted a much larger than normal fibershed as our need included some of the farms and processors reaching out of the state of Washington into our adjoining neighboring states. Fibershed of the Greater Northwest is an online resource center that brings together farmers and artisans together to provide them with information, raw fibers and finished goods from the community. Our fibershed farmers and artisan community gives back to our communities in support of those who cannot care for themselves by participating in a contribution project.
Join Us for Special Events Celebrating our Fibershed!
May 21 & 22, 2016
Explore 'On the Edge of Urban' and enjoy a Farm to Table Dinner AND Farm & Fiber Education seminars. Our chefs will connect your palate with ingredients from our local farms in a fabulous meal paired with local wines and beer. Then learn more about the Fibershed of the Greater Northwest from guest speakers and farm and fiber educators. Learn more and buy tickets here!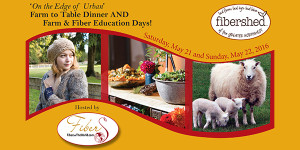 How does Fibers of the World Fit in?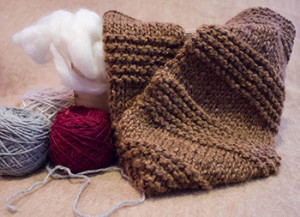 FibersofTheWorld.com is a women's enterprise that offers hand-crafted animal fleece and natural fiber products. Fibersofthword.com offers products designed and produced by local artisans who source ALL of their fiber, dyes and labor from farmers located within our fibershed an area that includes all of Washington, Northern Oregon, Northern Idaho and Southern BC Canada. You can purchase our natural, eco-friendly and sustainably grown products at our online store or at one of our farm stores in Lake Stevens or Monroe Washington.
How are we helping our community?
FibersofTheWorld.com is partnering with local knitting and sewing groups with our Fibershed of the Greater Northwest farmers to produce and provide sleeping mats, mittens and gloves to three homeless centers. We welcome contributions of processed fiber and local crafters willing to contribute their knitting, sewing and crocheting talents to our efforts. Please inquire at 1-888-699-2599 or on Facebook.