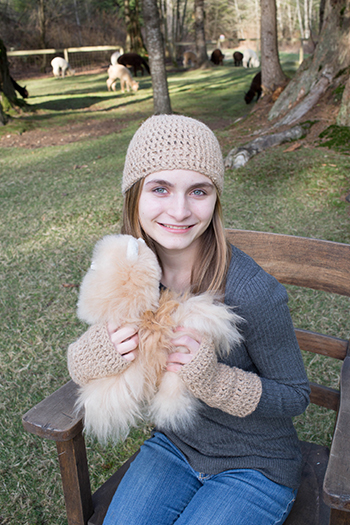 Our products will include:
Raw Fiber Custom Clothing
Sweaters
Shawls
Capes
Collars
Socks
Natural Yarns Comforters
Naturally Dyed Yarns
Mattress Pads
Roving
Pillows
Batting
Dryer Balls
Fabric Coasters
Felted Soaps
Purses & Bags
Hats
Scarves
Gloves
Boot Cuffs
Our online shop will be opening soon!
Our farm store is open daily from 10 am to 5 pm and upon request. Call to schedule your visit. For availability and pricing call 1-888-699-2599 or 1-360-651-2647.
No products were found matching your selection.